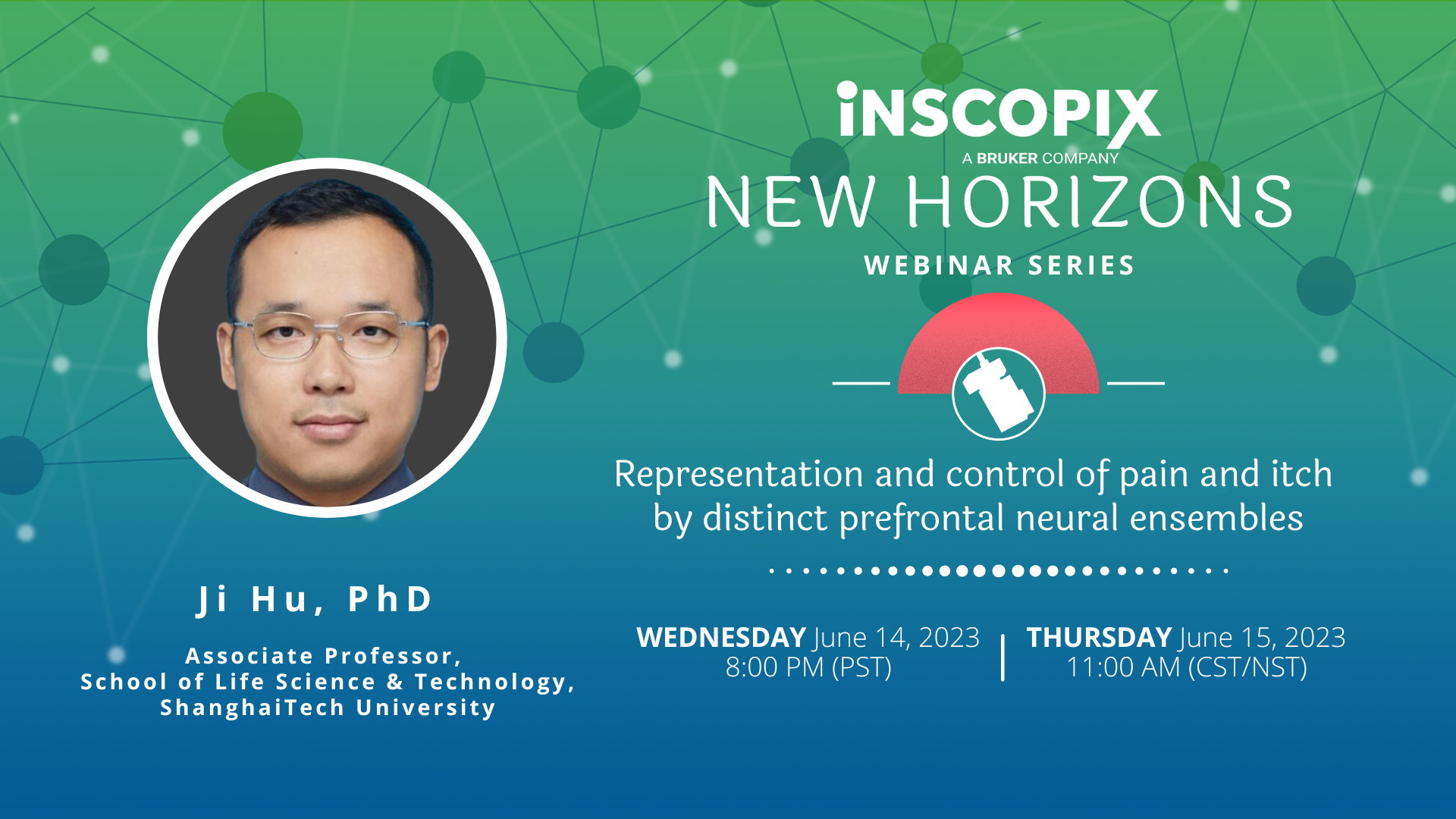 Watch our latest webinar, NEW HORIZONS with Dr. Ji Hu, PhD, Associate Professor, School of Life Science & Technology, ShanghaiTech University.
Representation and control of pain and itch by distinct prefrontal neural ensembles
In this latest New Horizons webinar, Dr. Hu discusses his research investigations on the neural circuit mechanisms of stress and reward and the brain-body communications under stress. He shows how nociceptive and pruriceptive signals and activity patterns are separately represented and processed by distinct neural ensembles in the prelimbic (PL) subdivision of the medial prefrontal cortex (mPFC) in mice.
*This webinar is presented in Mandarin Chinese.
View the webinar & LEARN MORE!
With 200+ publications worldwide, Inscopix's nVueTM, nVokeTM, and nVistaTM solutions enable scientists to acquire deep insights and map novel brain circuits in freely moving animals.