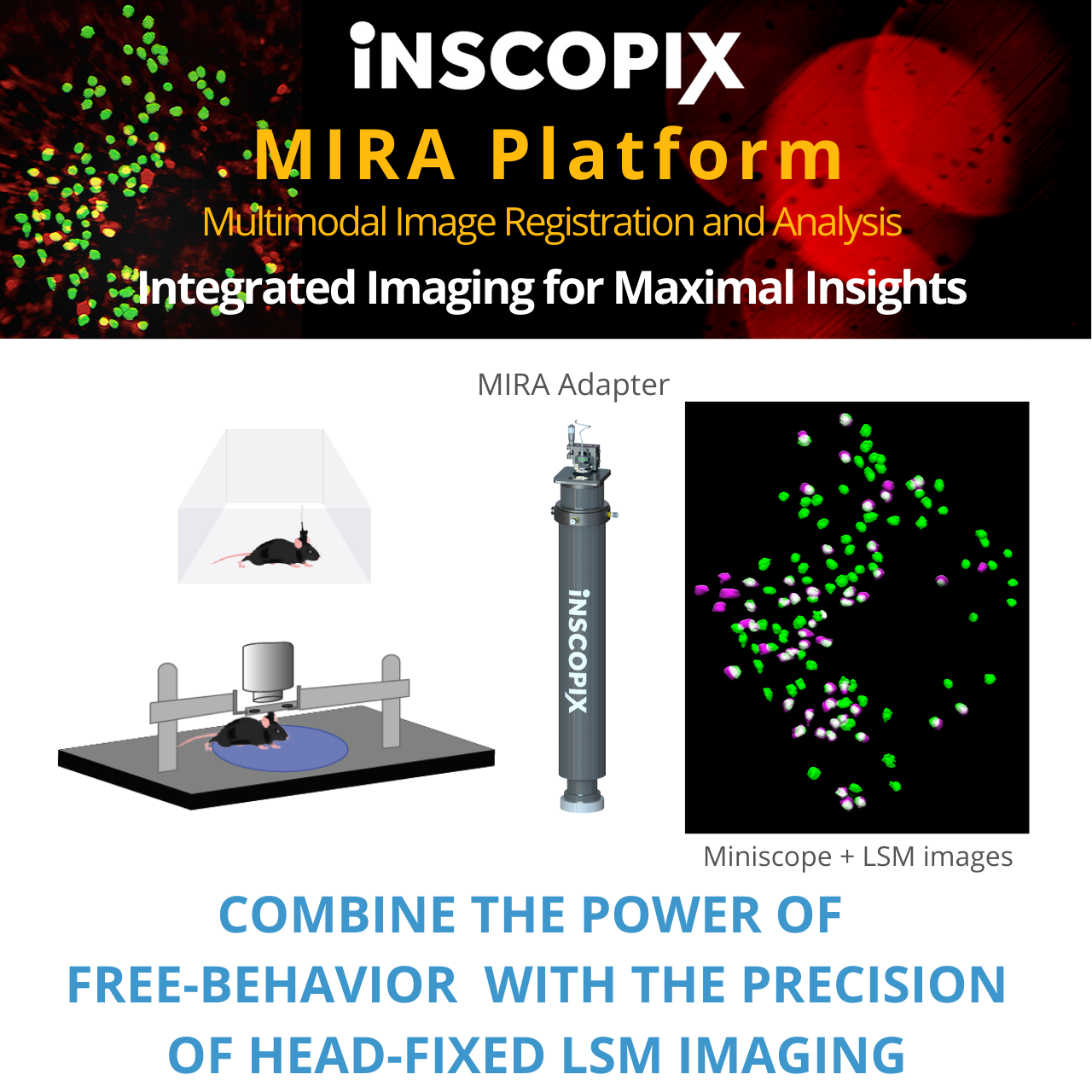 Inscopix Webinar: The MIRA Platform
Watch our latest webinar on our newest product development, the Multimodal Image Registration and Analysis (MIRA) Platform. Our Senior Lead Scientist, Alice Stamatakis, discusses how the MIRA Platform enables data collection and registration of unique cells across data sets and integrates freely-behaving Ca2+ imaging data using Inscopix systems with high-resolution multicolor data.
---
Learn about the latest innovative solutions in calcium imaging for freely behaving animals using our flagship nVistaTM or nVokeTM platforms!